An Extraordinary
Summer Arts Program
for Children!
* Gambit's 2019 Best of New Orleans Recipient – Best Summer Camp *
"Art is not a thing, it is a way…"
-Elbert Hubbart

May 12, 2020

Dear CDCA Families,

For thirty-seven summers, Country Day Creative Arts has been an oasis for young artists to make believe, to dream a world where anything is possible. For twenty of those summers, I have been there, surrounded by artists of all ages making extraordinary things out of every conceivable material- illustrations of imagination that capture the exuberance of youth and life itself. There is no place I'd rather be than at CDCA.

This weekend, the Greater New Orleans area will move to Phase 1 of recovery. This stage is considered "safest at home". Summer programs will need to adhere to 25% capacity, social distancing (6 feet apart), limited sharing of materials, no theater, no contact sports or live performances. There is so much we just don't know right now and the consequences are severe.

On a normal day, nothing is more important to us than keeping our children safe. We are a community of 400 people. After exploring the possibilities and implications of having a program this summer we have deemed it too dangerous-the risks outweigh the benefits. It is with a heavy heart and deep sadness to announce that we will not have CDCA this summer.

We will be giving refunds to all registered families starting this week. They all have to be done individually so please allow us approximately two weeks for the process.

Even though we will not be together this summer, we will be posting art ideas on our Instagram site to inspire and encourage our young artists to continue to Make Art Immediately.

This has been an incredibly demanding time for everyone and I hope that in the coming weeks and months we will begin to heal.  As difficult as it has been, it has demonstrated how precious our children, culture, and community is and made me incredibly grateful for what we have had and for what we will have again. We will be back next summer, better than ever!

Looking forward,

Susan Gisleson 

Director, Country Day Creative Arts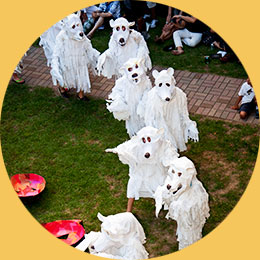 Visual, Performing Arts, and Sports
Ages 7 (and entering 2nd grade) through 14

"From my experience, this is the best summer program for children in the USA.  The level of care, engagement, and inspiration is a gift to everyone involved."
-Theresa Linnihan – 2016 Artist Teacher from Minneapolis, MN.  
"I watched both of my children flourish at CDCA — gaining independence, making a diverse group of friends, and developing new skills and interests along the way!"
-Zoe Larned Sonnier – Mother of two 2016 CDCA Participants
Introduction to CDCA
Click play on the video below for an intro to CDCA

On June 8, what is now the campus of Metairie Park Country Day School will be transformed into something unique & magical.
Professional artists from New Orleans and around the country will come together to create an environment that is like no other.
What links these diverse people is a deep belief in the power of art to transform children's lives.  Read more about our program.
Summer art classes were offered in these areas and more in 2019:
Drawing / Painting
Clay Sculpture
Comics
Mixed Media
Book-Making
* Mosaics
* Photography
Fiber Art
* Woodworking
Big Installation Art
Stop Motion Animation
* Media Arts
Robotics
Computer Art
Costume-Making
Graphic Design
Puppetry & * Stilt Walking
Music
Radio CDCA
Singing
Acting
Video
* Electronic Art
Musical Instrument Making
Instrumental Music
* Musical Theater
Film Sound Effects
Sign Language
Creative Writing
Cooking
Horticulture
Dance
Juggling Arts, Circus Arts
Yoga
Capoeira – Brazilian Martial Arts
Swimming
Fencing
Gymnastics
Team Games

Classes marked with a star (*) were offered to older ages.